March Madness-Come Join in the Fun!!!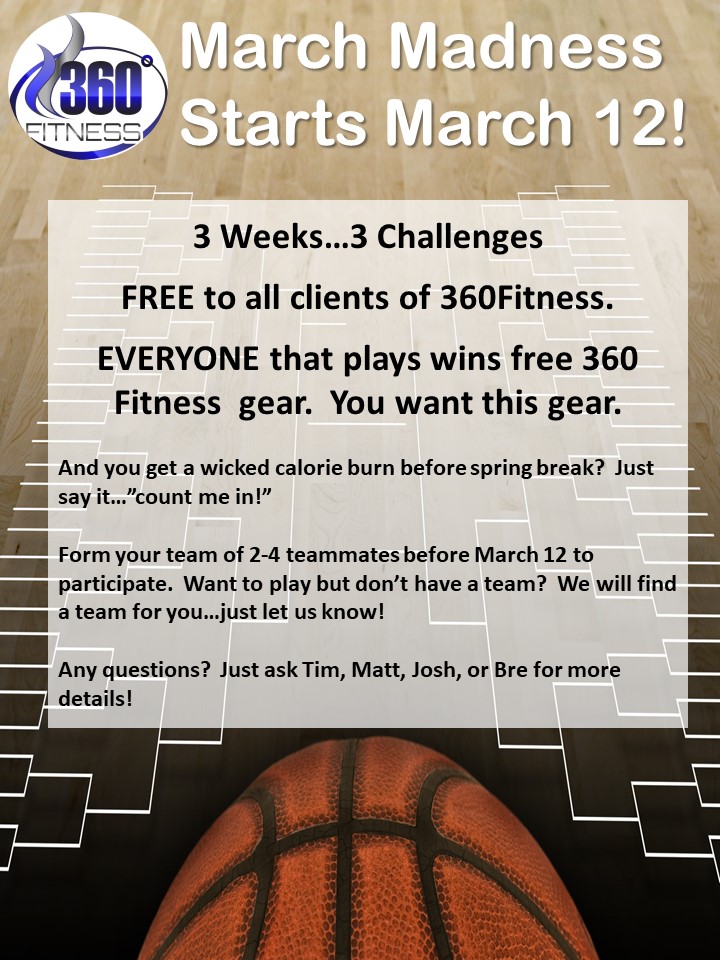 Teams of 2-4 people will go head to head each week with the opportunity to advance to the Championship Showdown in 3 weeks! Each week there will be a challenge that will last 20-30 minute and will challenge individuals cardiovascular endurance, metabolic fitness, and overall strength! Each week there will be prizes for the teams participating and those that win. Don't miss out you want to be part of the March Madness at 360 Fitness!
Message us via our contact page or send us an email to full360fitness1@gmail.com and let us know if you want to participate!